Organic & Natural

Our entire skincare range of products are made from the finest sustainable organic and natural ingredients.

Ethical Values

Investing back into our planet and avoiding direct conflict between the environment, human and animal rights.

Genderless

All of our products are gender neutral, made for everyone and anyone.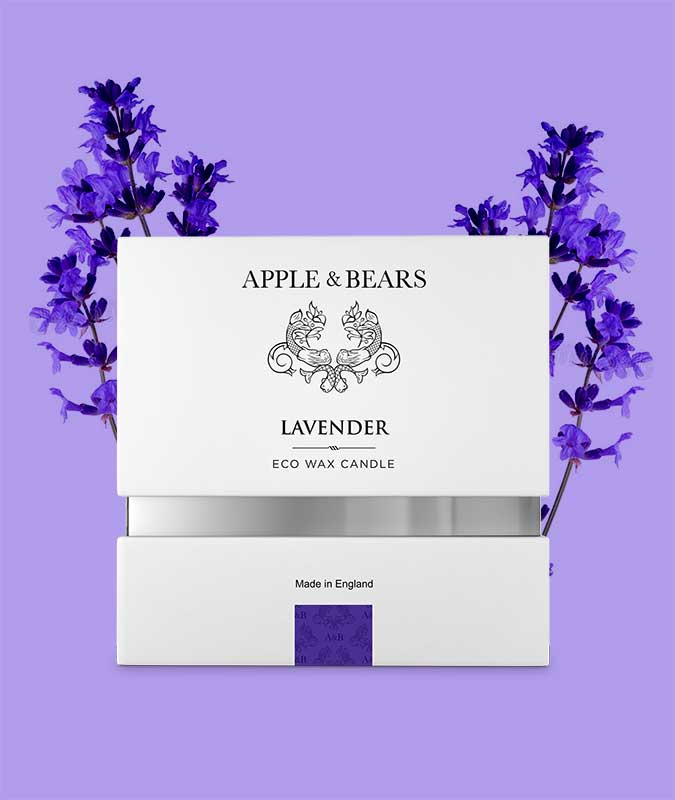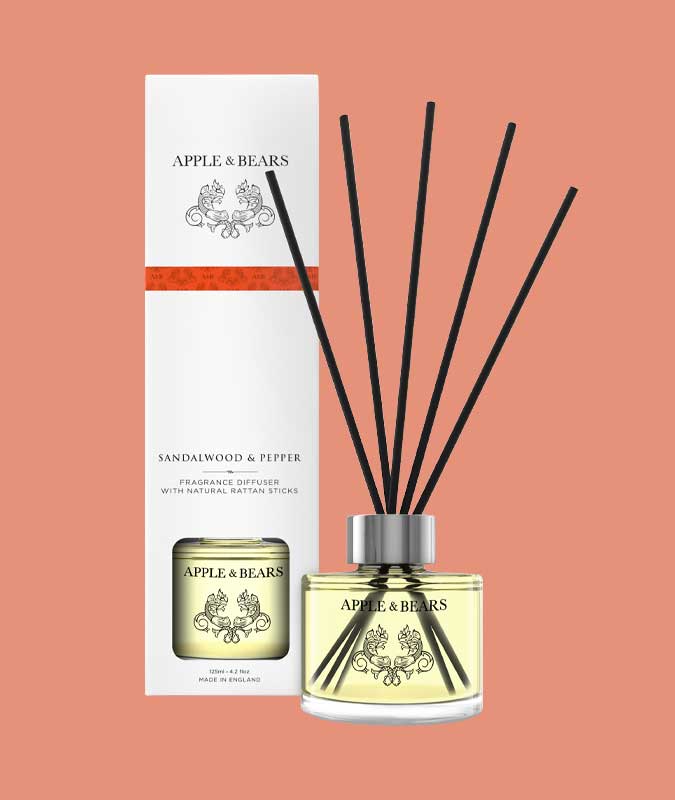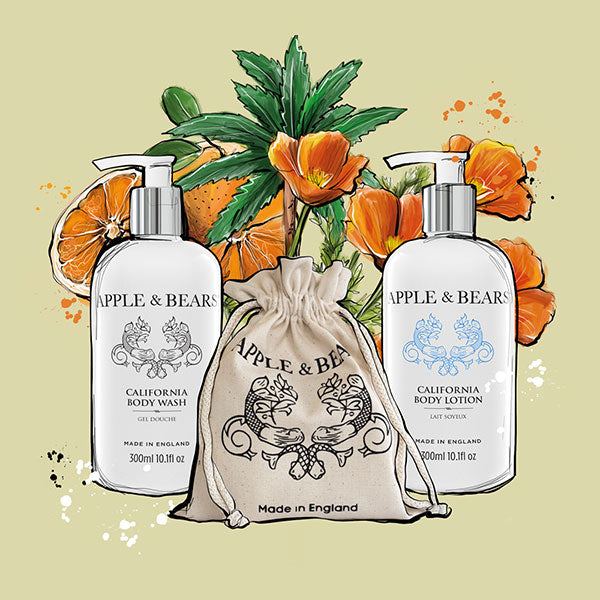 Gift Ideas
Wellbeing gifts for everyone.
Surprise your loved ones with our collection of luxury gift ideas from candles, diffusers, and gift sets.
View Gift ideas
Meet our fragrances
Marrakesh

California

Pomegranate & Aloe

Bergamot & Green Tea

Grapefruit & Seaweed
Our Marrakesh range is infused with Black Cumin and Safflower Seed oils and enriched with Patchouli, Orange, Vetiver, Jasmine and Amyris essential oils.
Shop Marrakesh
Our California range is infused with aloe vera juice, sage water, and safflower seed oil, and have a captivating fragrance that will help you relax and unwind.
Shop California
Hydrate and glow from head to toe with the fruity and soothing aromas of our Organic Pomegranate & Aloe Vera Body Wash. The anti-oxidant rich Punic Acid in pomegranate is renowned for slowing down the effects of ageing, whilst the Aloe Vera will nourish and heal your skin.
Shop Pomegranate & Aloe Vera
Stimulate and rejuvenate your body and mind with our Organic Bergamot and Green Tea Body Wash. The citrus aromas will provide an uplifting and revitalising experience you won't forget, while the green tea will provide anti-ageing benefits to you skin.
Shop Bergamot & Green Tea
Restore your body and oxygenate your skin with our Organic Grapefruit & Seaweed. The pure grapefruit extract is full of vitamins A & C which are renowned for producing healthy skin. The Seaweed contains detoxifying properties.
Shop Grapefruit & Seaweed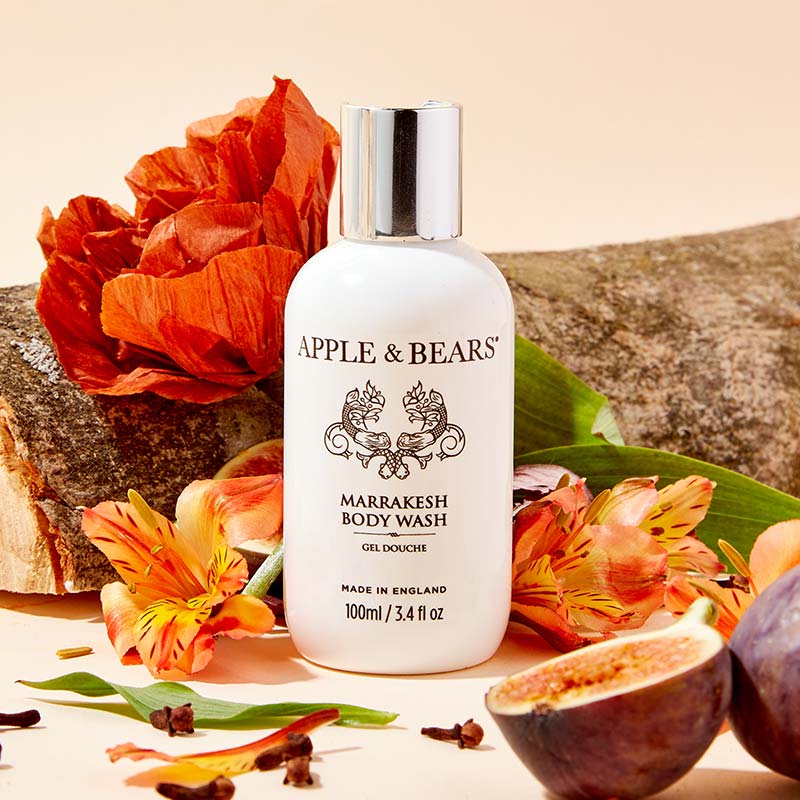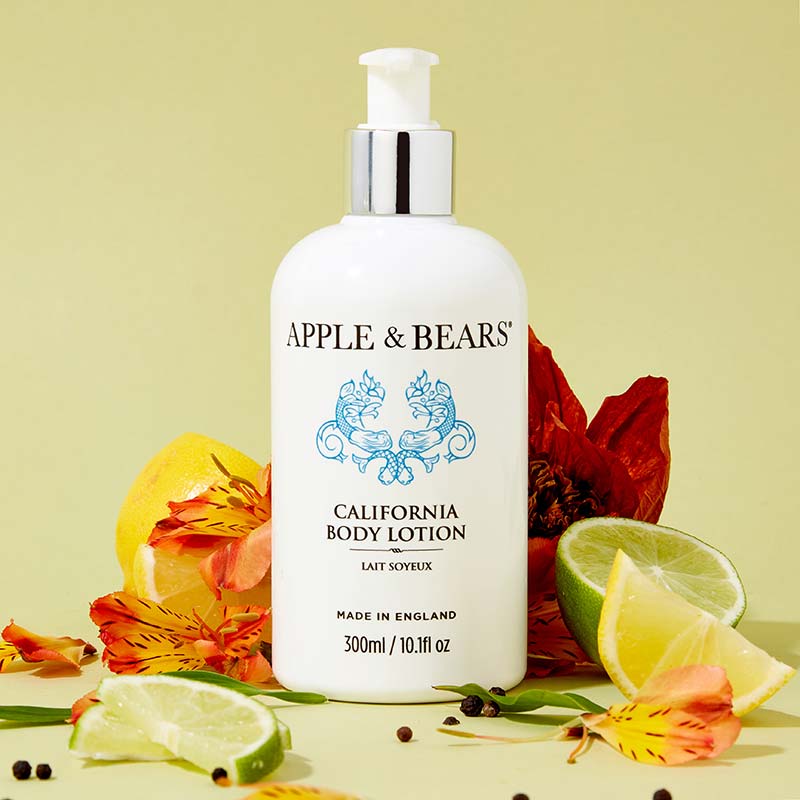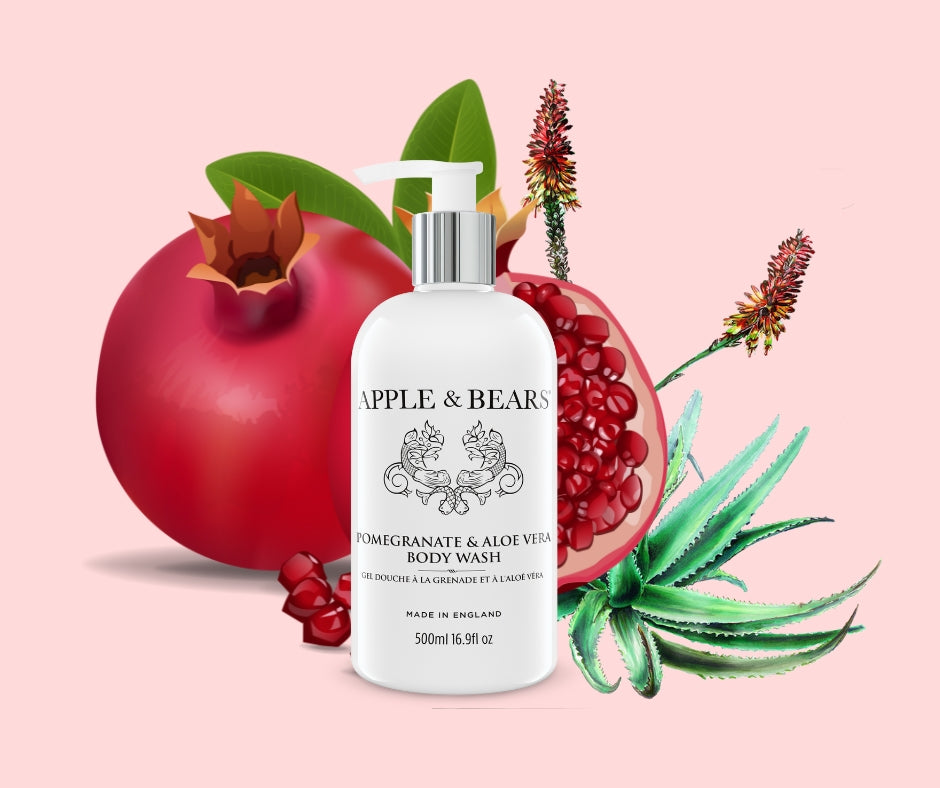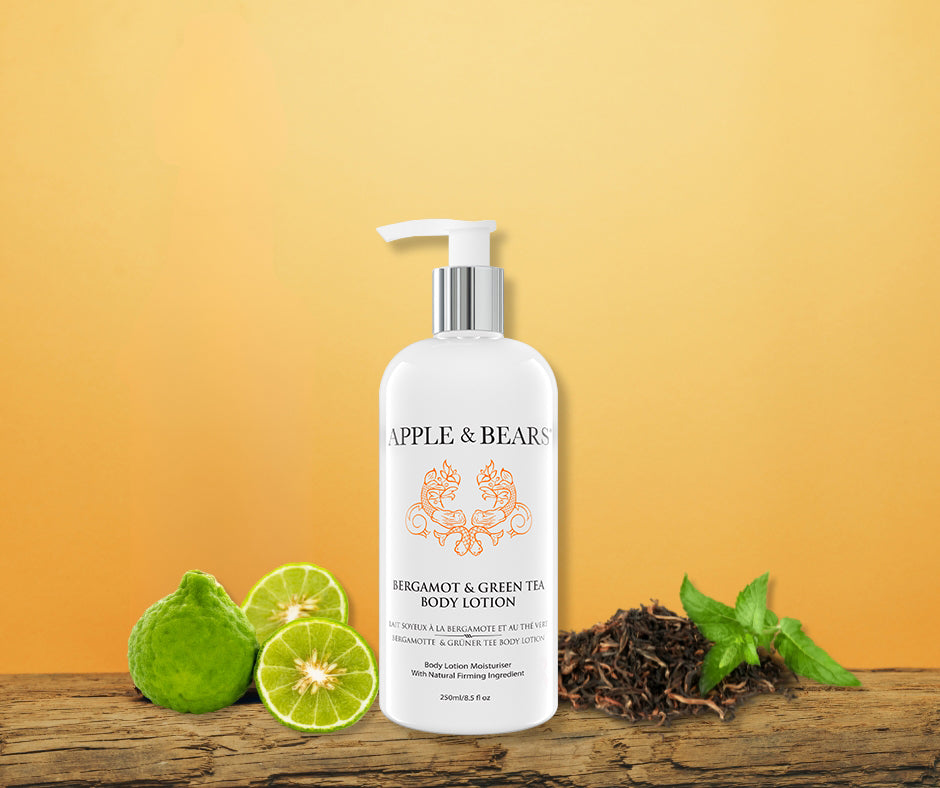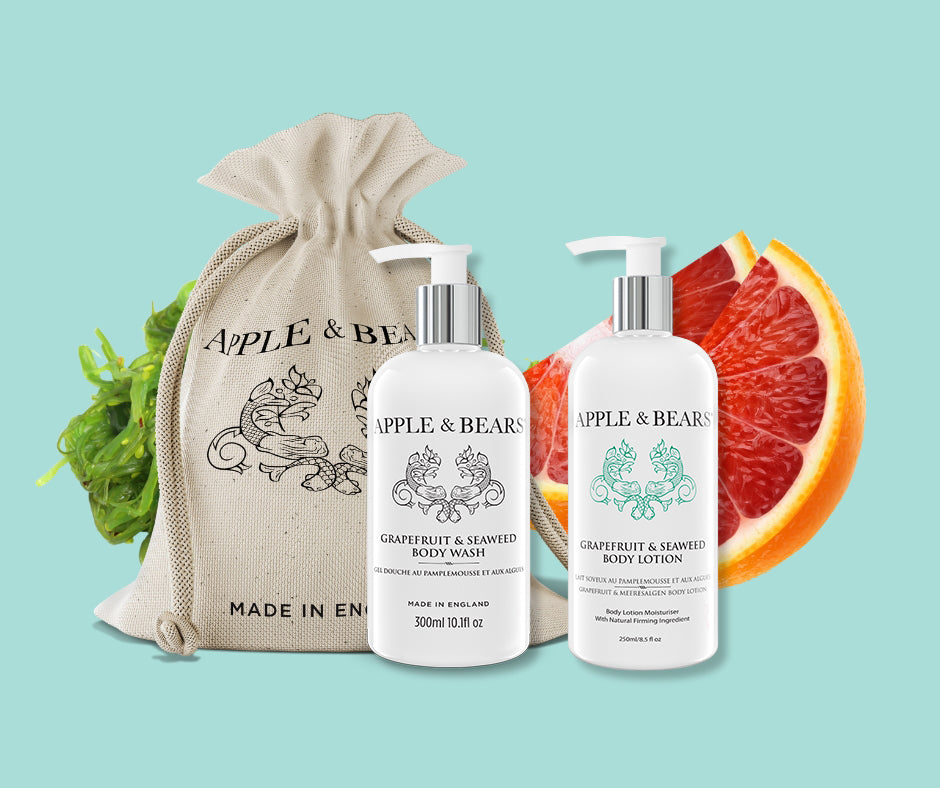 Reviews
Apple and Bears bergamot and green tea body wash is one of the best products that I have tried. I have extremely sensitive skin and it's really hard to find good products. Most products cause irritability to my skin but this body wash is so suitable for my skin type. I would really recommend this product to people who have sensitive and dry skin. It really helps me to stay moisturized and also it smells great..looking forward to use more products from the same brand😊😊

Arya Karun
I came across this company looking for a birthday present for my friend. What an amazing company, they sent pics of the item and wrapped and gift bagged it for me. Even was hand delivered.
My friend opened it today and said it smells amazing.
Think I need to try this myself also.
Great company. Will be buying again.

Tracy Barrett
I've used Apple & Bears regularly, personally for a number of years since their launch and can highly recommend all of their products for their very high quality, in both wonderful fragrances, silky soft texture, cleansing abilities and importantly to me these days, strong green credentials.

David Williams
This is truly a fantastic family run business with a beautiful organic product range that smells great and is packaged brilliantly. You can tell they have taken real pride in their product and I would highly recommend.

Shehzad Mirza
Body Wash

Revitalise your skin with our Organic Pomegranate & Aloe Vera Body Wash that is bursting with natural vitamins & minerals.

Shop Now

Hand Wash

Hydrate and glow with the fruity and soothing aromas of our Natural Marrakesh Hand Wash.

Shop Now

Body Lotion

Our Bergamot & Green Tea Body Lotion is infused with Organic natural ingredients.

Shop Now
Soy Candles

Our hand poured Soy wax candle contains the finest Indian Sandalwood & Black Pepper fragrance oil

Shop Now

Diffusers

Our hand filled diffusers will fill your room with an aroma that helps reduce anxiety allowing you to have a good nights' sleep.

Shop Now

Gift Sets

Treat someone special with a luxury gift set containing body wash and body lotion.

Shop Now